Getting started¶
I will briefly explain how to use "ValidationHelper". There is nothing difficult. It's very easy.
Installation¶
First of all, start ServiceStudio. Then open Forge from the tabs on the top left. Then enter validation to search. You will see it in the search results as follows: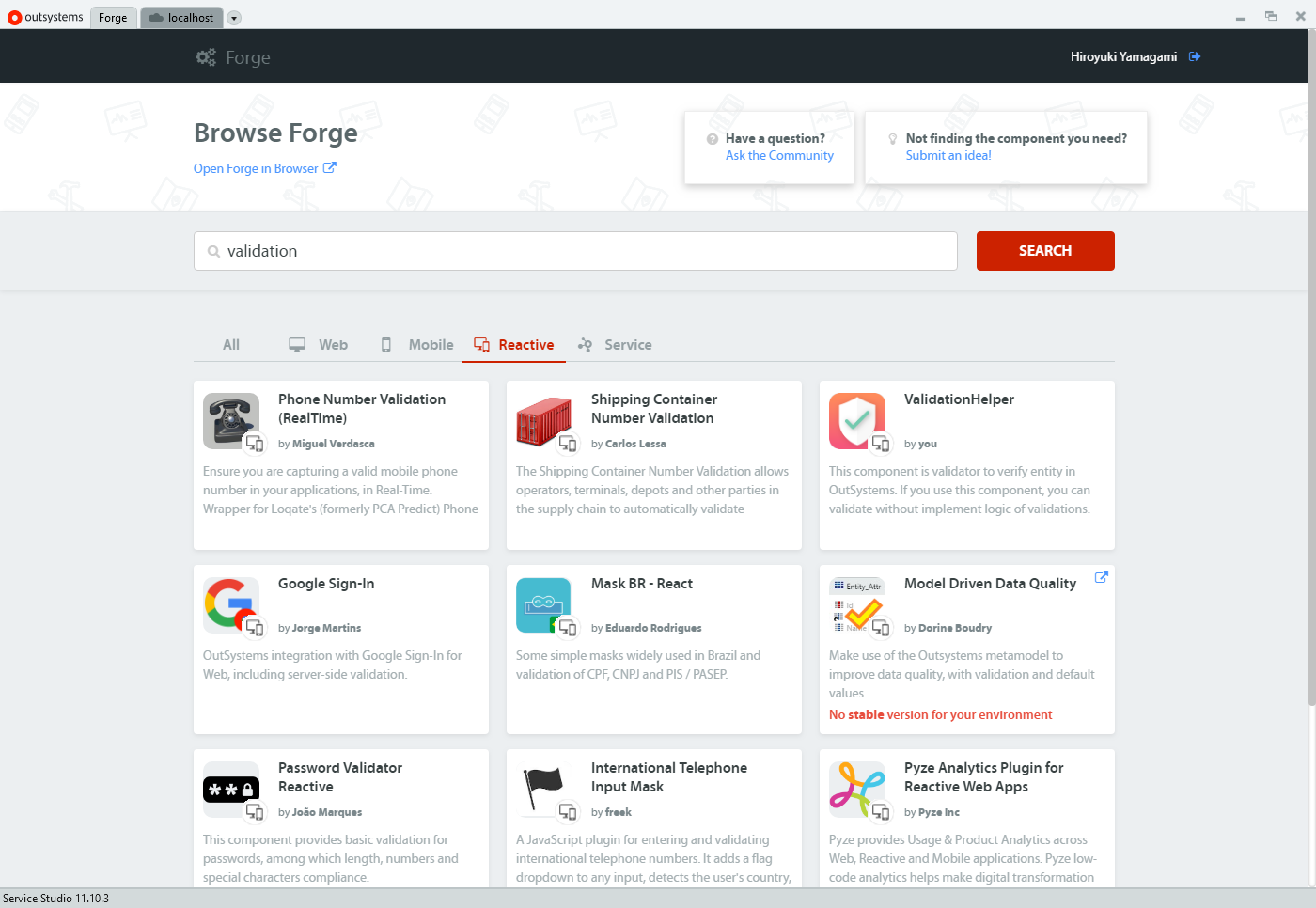 When you open the details page of ValidationHelper, you should see an "INSTALL" button. Let's click.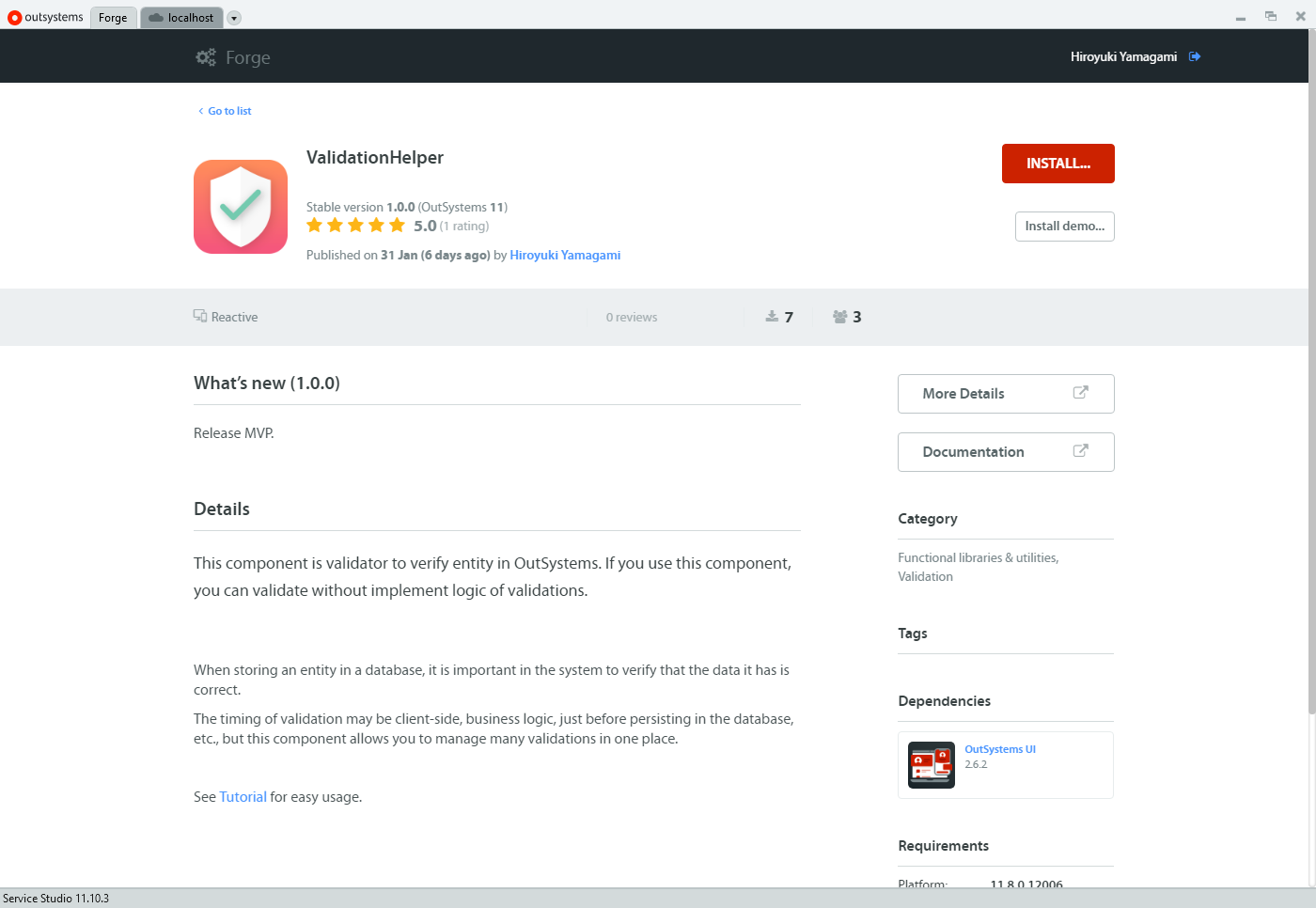 You may have to wait a few seconds to check for dependencies.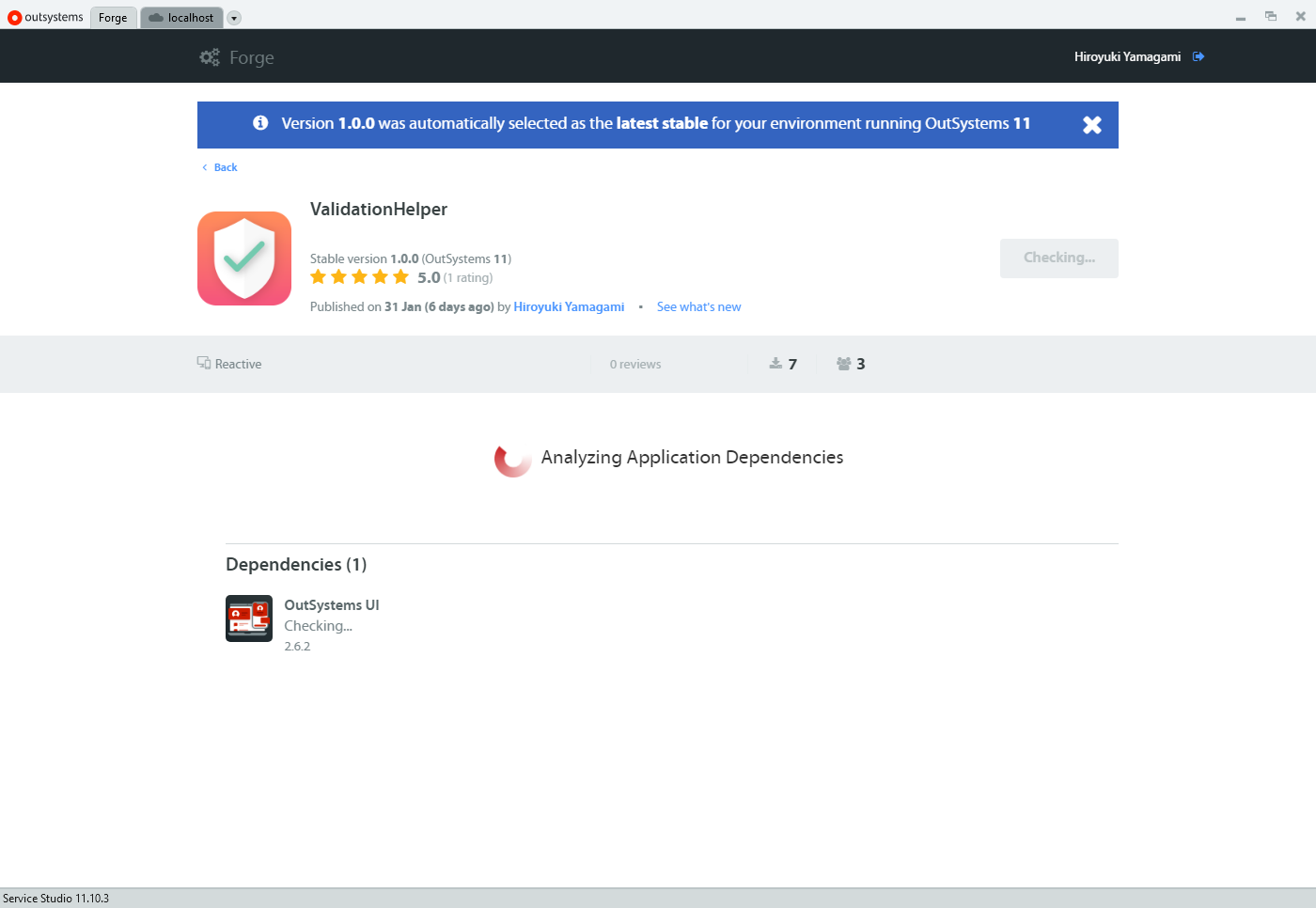 Click "INSTALL" again and you're done.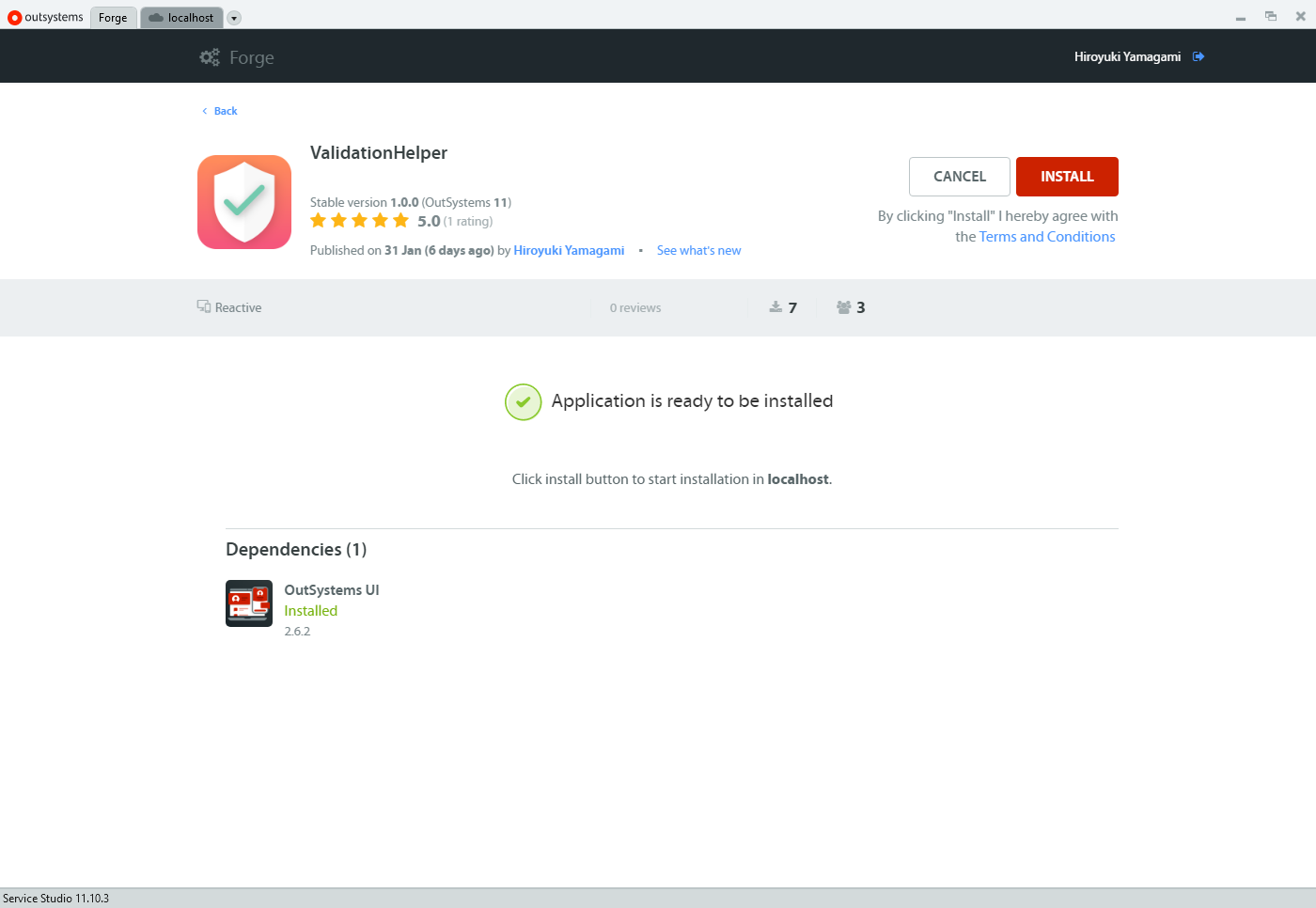 Warning
If a warning appears on the screen, please read the notice carefully and deal with it.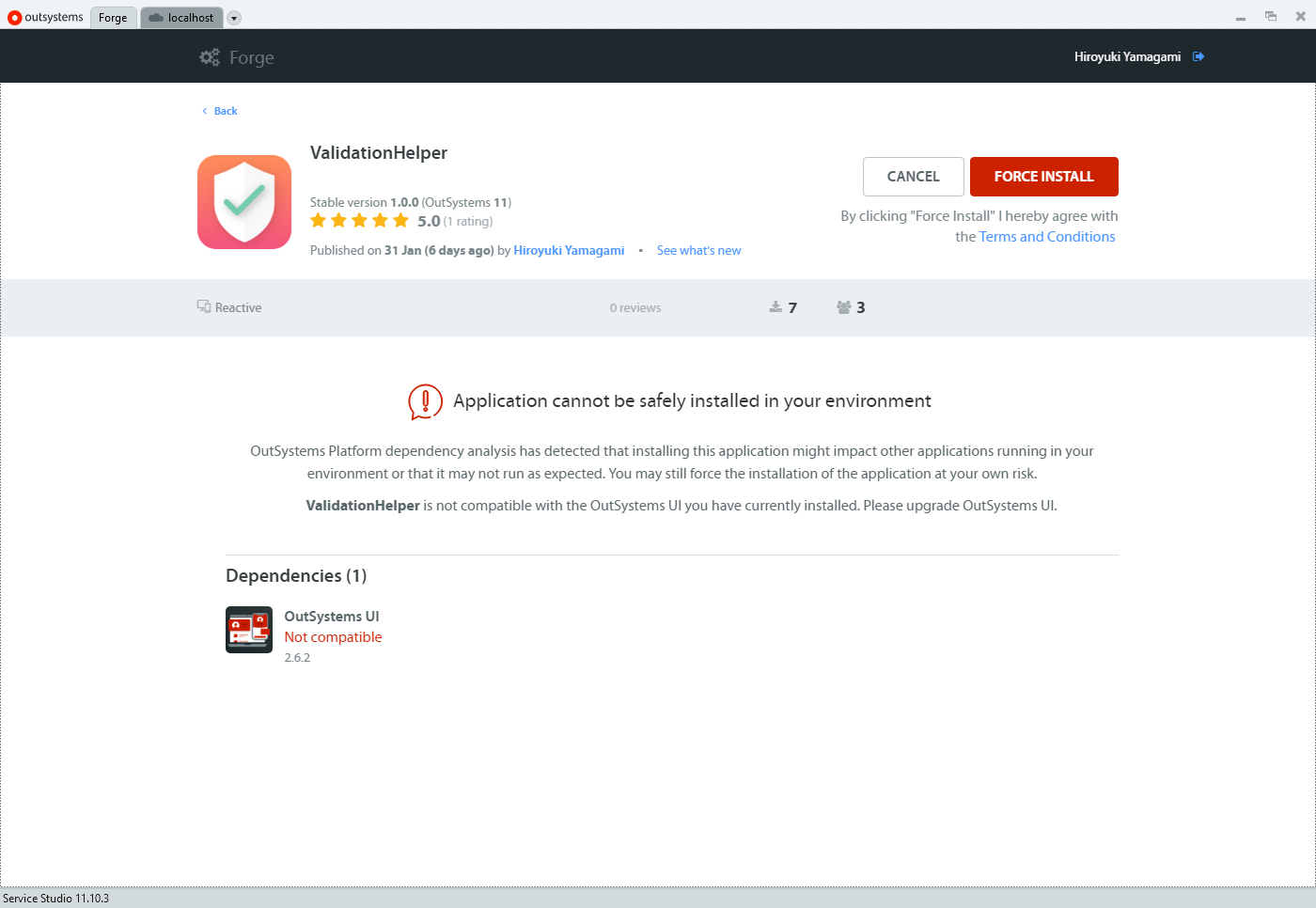 Info
If you are interested in the development version, please refer to the project repository.